Chelmer Road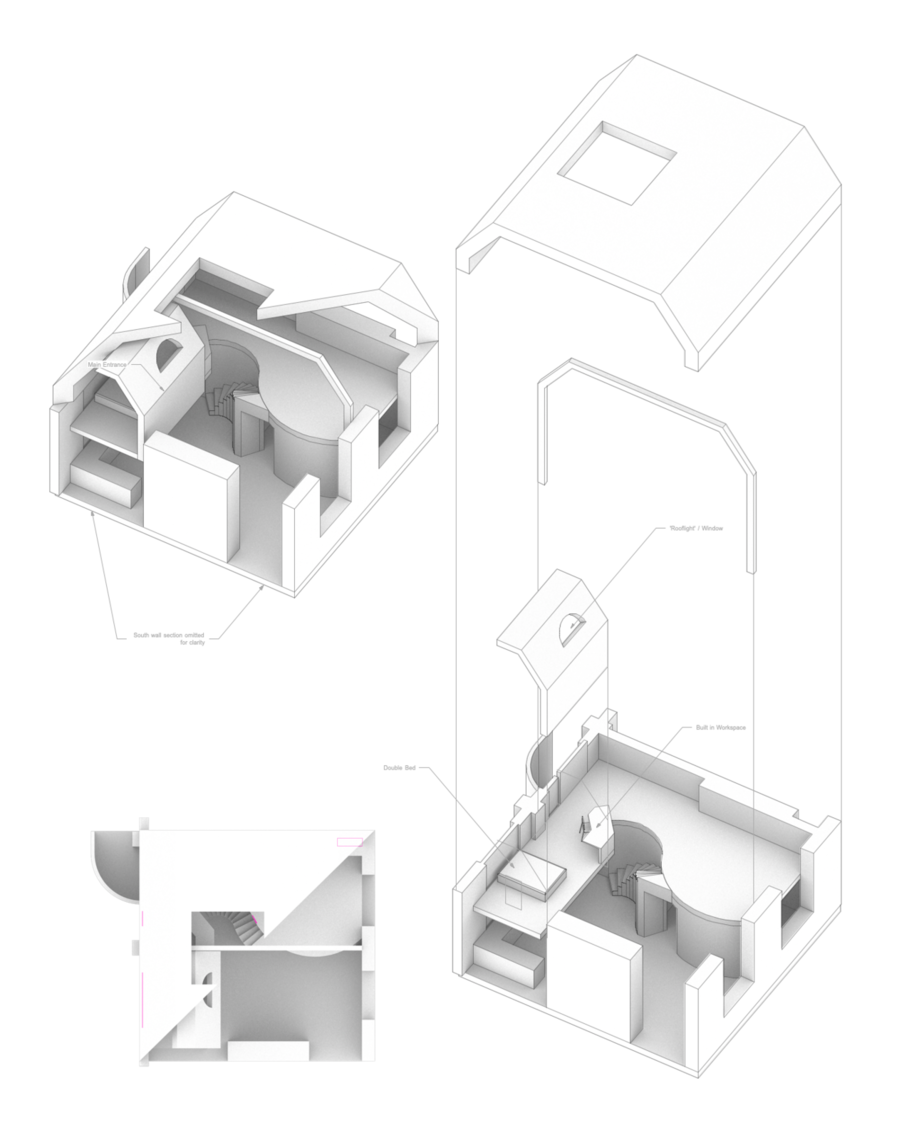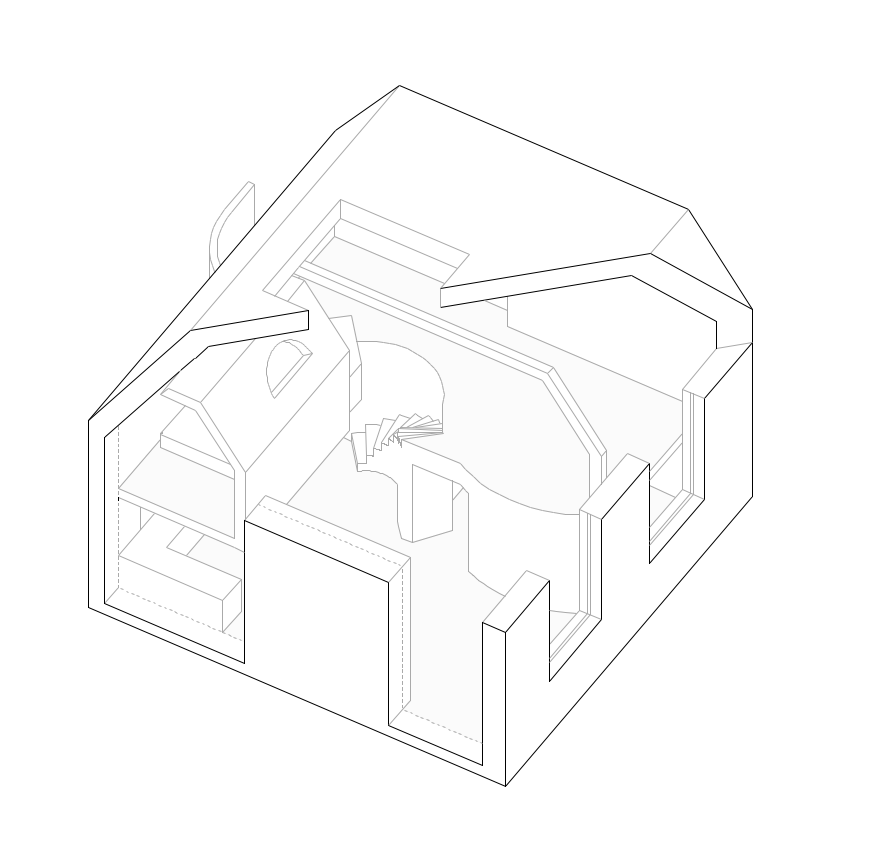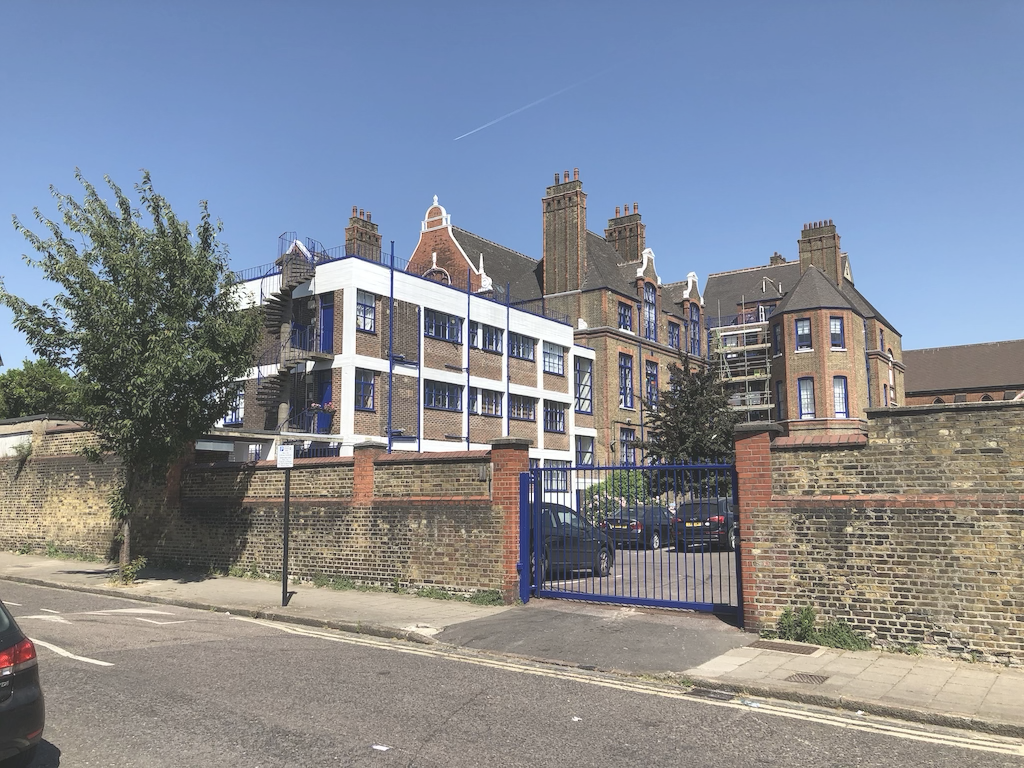 Well St Studio were asked to examine options for creating an additional bedroom and workspace within a converted Victorian school building apartment. The brief required a sensitive approach to the scale and daylighting within the existing space to maintain a bright and spacious interior, lit by a generously proportioned existing skylight overhead.
A new bedroom with a pitched roof and its own semi-circular window is nestled into the triple height void above the existing kitchen and a workspace is created overlooking the living and dining space.
Careful consideration is given to the alterations of the existing supporting frame to ensure minimal existing structural elements, while the opportunity is created to form a new window and external view at high level to bring light and air into the new bedroom.